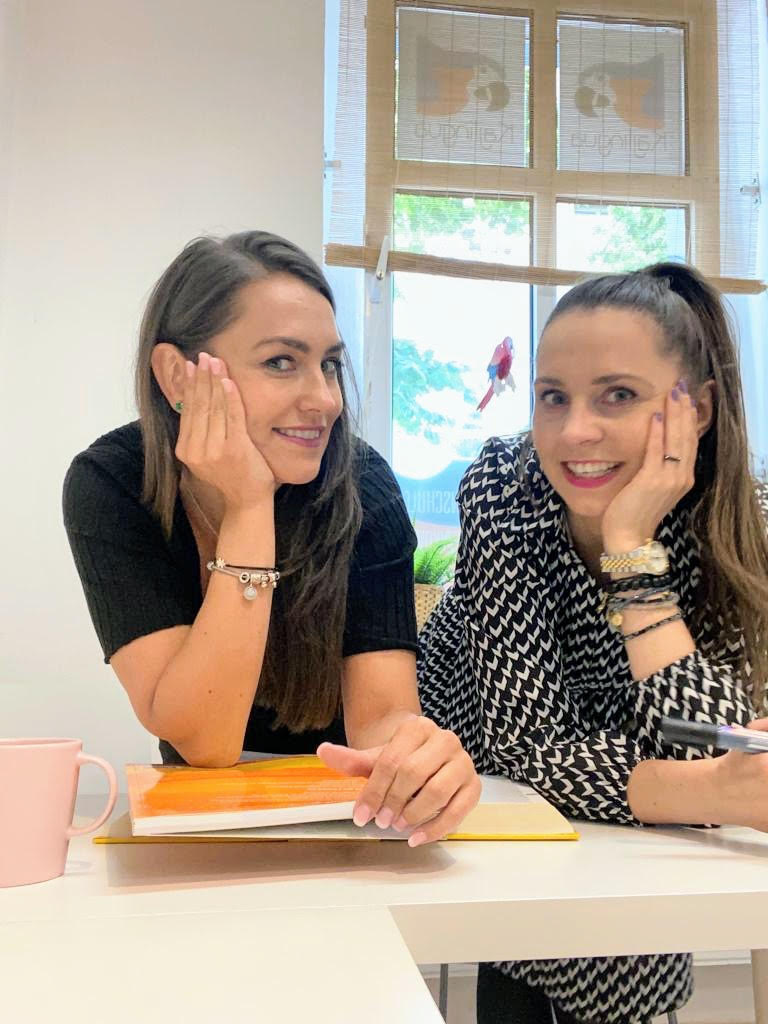 About Us
Hey there, it's Kasia and Ola, sisters and founders of the language school Kajlingua. Discover our story and find out why you should learn a language at Kajlingua. We founded the language school in 2012, with our first branch in Lower Silesia in Poland and a second one in Berlin.
Kasia is fluent in 4 foreign languages, but most of all she is an enthusiastic Germanist. She has been teaching German for over 20 years, as she discovered her talent for teaching others back in high school. Since then, it has been her greatest hobby and passion. As Kasia has lived in Germany for over 17 years, she knows German culture and is able to explain all the linguistic tricks of the language in an easy and understandable way, giving numerous examples from everyday life and from her own experience. In her private life Kasia loves dancing and Asian cuisine, and in her free time she plans trips and travels around the globe.
Ola, like Kasia, is a Germanist and multilingual. She has also studied Russian and international relations. She has lived in Germany for 18 years. Teaching languages brings her a lot of fun and joy, which is why she had dreamed of having her own school since an early age. She treats each student individually and with great commitment, and the experience she gained at German universities enables her to find the right learning method for almost everyone. In her private life, Ola is passionate about athletics, in which she has won numerous awards and participated in international competitions, which has taught her perseverance and discipline. In her free time, Ola is involved in computer science, web and game design, and calligraphy.
Our teachers have graduated not only from philological studies, but also from pedagogical studies. They have many years of professional experience and above all they love their work.
About the school
Our school specializes mainly in German as a foreign language. We also specialise in Polish but offer other languages too.
We focus on small groups (5-7 people) with a professional and interesting way of teaching. There is no rigid template with us – we adapt to each student and their needs: Full-time courses, morning courses, evening courses, courses for shift workers, for children, individual courses, courses for companies, grammar workshops and conversation courses. You will surely find something for yourself, your son/daughter or mother.
The curriculum and course structure have been approved by the Ministry of Education in Germany. We have highly qualified, experienced and friendly teachers. After completing a course we issue certificates and help to prepare for the exam.
Enrollment in our school is possible all year round. Find the right language course for you! Start learning today! Talk to us!